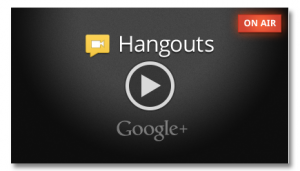 We're going to try something new with Tech Talk Live. The May episode, which airs this Wednesday, May 1 at 10:00 US/Central, will be broadcast on Hangouts On Air rather than WebEx. This means you don't have to sign up beforehand and you will be able to watch the recording on YouTube rather than using WebEx's proprietary format that cannot be replayed on Linux clients.
If you are already signed up for the WebEx this Wednesday, don't join it. Instead, just head over to the Event page. We'll embed the live broadcast there. We'll also include an embedded IRC chat window tuned in to #alfresco on Freenode IRC to facilitate real-time questions and discussion.
What's on the agenda this month?
So glad you asked. This month we'll be talking about Alfresco and reporting. We'll have Alfresco community member, Tjarda Peelen, showing us what he does to solve the problem by integrating Alfresco and Pentaho. He's made that available as an open source project so we'll be looking at that code, seeing a demo, and talking about other ways people do reporting against Alfresco. If you want to throw in your ideas, join us in the chat.
We've tried Google Hangouts before, but this is the first time using it for Tech Talk Live. We hope it works well and that you'll like the new format. Of course it could be a complete disaster. Who knows. Tune in to find out!