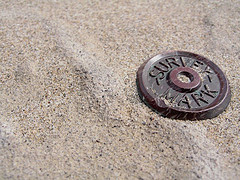 Hopefully, you find the Alfresco community team and our company in general extremely approachable. My perception is that people aren't afraid to reach out and give us feedback directly, which is exactly how we like it. But I think it is important for us to stop and ask for specific feedback on areas we are tracking on a regular basis. That's why we do a survey of the Alfresco community every year.
So if you are involved at all with Alfresco, whether you are an Alfresco One subscriber, a partner, an employee, or a Community Edition user, please take 15 minutes to complete the survey.
We'll use your feedback to make the Alfresco ecosystem a better place. If you've participated in the past, I hope you've seen some of your suggestions become a reality as we continuously improve over time. I'm hoping to consolidate the feedback and report on the results during my session at this year's Alfresco Summit.
As a small way to say thanks for your time, we're going to randomly draw two prize winners from valid, completed surveys. Each lucky winner will receive a $250 USD gift card from Amazon (see survey for contest rules and details).