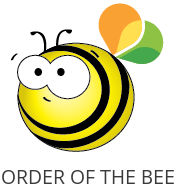 Registration for BeeCon 2017 is now open. What is BeeCon? It's a conference focused on Alfresco organized by The Order of the Bee, a grassroots community of Alfresco enthusiasts.
This year the conference is April 25 – 28. We'll be in Zaragoza, Spain, a beautiful city about 1.5 hours by train from Madrid.
If you've ever been to Alfresco DevCon, the conference is a lot like that. The focus is on providing high-quality content free of sales pitches.
Despite being run by volunteers with costs kept to a minimum (it essentially runs as a non-profit), last year's conference was well-attended and felt very professional and well-planned. I have no doubt that the hard work of the conference committee and the support of our sponsors will result in another proud moment for The Order of the Bee and, more importantly, a productive use of your time.
This year the format changed slightly. We moved the hack-a-thon to the beginning of the conference so it would not conflict with sessions. That night we'll have a welcome party. Sessions start the next morning. The conference features two and-a-half days of traditional sessions, which are mostly technical, as well as lightning talks, which are always entertaining and informative. The schedule is on the conference site.
BeeCon is planned, organized, and executed entirely by volunteers. Alfresco Software, Inc. and other vendors pay to sponsor the event, but the program is driven by a committee of Order of the Bee members. Speaker selection is based on the merit of the proposal. Do you have an Alfresco story to share? Become a speaker!
For me, BeeCon is a time to lift my head up from my projects and spend time learning what others are doing in this space. It also gives me a chance to physically hang out, chat, and laugh with people I collaborate with online nearly every day. This year, I hope you'll decide to join us in person. I am looking forward to seeing you in Zaragoza!