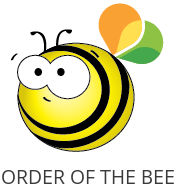 Registration for BeeCon 2016 is now open. What the heck is BeeCon? BeeCon is the first-ever, independently-organized conference focused entirely on Alfresco. The BeeCon web site says it best:
Alfresco professionals and enthusiasts come to BeeCon to sharpen their technical skills and collaborate with other experts…Whether you are a developer, information professional, student, or Alfresco employee, BeeCon is the place to dive deep into Alfresco and develop the relationships which you will need to be successful in the coming year.
The conference is organized by the Order of the Bee, an independent community focused on Alfresco.
Who Will Attend?
BeeCon is an event organized by and targeted towards the Alfresco community. It is built around the idea that what makes our community great is its open, collaborative spirit. And that, from time-to-time, it is important to meet face-to-face to learn from each other, hash out ideas, strengthen personal relationships, and just have fun.
If Alfresco is just a piece of software to you, then this is a conference with a lot of technical how-to's that will help you get your project done, and you should come for that reason. When you arrive, though, you're going to find out that a lot of people have crossed oceans and continents to be in Brussels because not only is the software important, but because, as a community, we have a lot of work to do. And the people who care about the Alfresco community are using this event to get organized and to map the way forward.
If you love sales pitches and marketing fluff you should sit this one out. But if you…
want to learn more about the technical details from experts;
are already running Alfresco in your organization, whether that's Enterprise or Community Edition; or
want to help shape the future of the community and the platform
…then you need to attend BeeCon 2016.
More than a Meetup
This is more than a meetup. It's a real two-day conference with keynotes, tracks, and a hack-a-thon. The goal is to make it similar to past events like DevCon with really great content and outstanding people, but without the big budget (or price tag).
You can register now for about 60 Euros. If you wait the price goes up to about 90 Euros.
Support from Alfresco and Other Sponsors
The BeeCon team has focused on keeping things practical and inexpensive. But events like this simply cannot succeed without help from sponsors. This year, CIRB-CIBG is providing the venue, A/V equipment, and WiFi, which is amazing because those three items are the biggest in terms of cost for any event. What's even more amazing is that we enjoy additional support from a number of sponsors including Alfresco, Contezza, ITD Systems, keensoft, VDEL, and Xenit. You should thank these folks when you see them.
Stay Tuned for the Detailed Agenda
The program team received a number of speaking submissions from Alfresco engineers and community members from all over the world. They are busy reviewing those and will get the conference web site updated as things solidify. The team is picky–they want sessions to be high quality and packed with information you can use on your Alfresco projects right away. I'm looking forward to seeing the finished agenda, but I'm not going to wait to register.
Space is Limited, Do Not Wait to Register!
While you're thinking about it, complete your registration. It's only 60 Euros. I'll bet you can slip that into an expense report without much fuss. And when you bring the things you learn back to the office, you'll win respect and adoration from your boss and coworkers. Not bad for 60 Euros.
When making your travel plans for Brussels, remember that we'll be getting together Wednesday night, April 27, for a welcome reception. The conference runs two days, April 28-29. Then, whomever is interested can come with us to the medieval city of Bruges on Saturday, April 30, for a day of sightseeing. I've been to Bruges–it's gorgeous. You won't want to miss it. Plus, it will be nice to hang out with your favorite community members, Belgian-style.
I look forward to seeing you in Brussels in April!