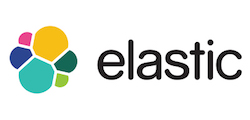 Elasticon 2016 is just around the corner. The annual conference covering all things Elastic is happening February 17 – 19 in San Francisco.
Last year, the buzz was all about Elasticsearch 2.0. Attendees learned a lot about what to expect with that release. But my favorites were the sessions that covered real world implementations. Some of these included:
How the U.S. Geological Survey uses Elasticsearch to be notified of earthquakes as they happen by monitoring and analyzing social media.
Verizon's best practices around scalability–they have 128 nodes indexing 10 billion documents per day.
Goldman Sachs was another big one–at that time they were running 700 nodes.
Interesting case studies from Wikimedia, Quizlet, Zen Desk.
Focus on analysis challenges from the team that runs Elasticsearch to provide web search for 1500 dot gov web sites such as the NIH and the U.S. Army.
Beyond informative sessions, you can learn a lot in the hallway track. At last year's conference there were 1300 attendees from 32 different countries. I met people from both ends of the business spectrum doing all sorts of different things with Elasticsearch and the rest of the ELK stack.
This year's agenda looks pretty interesting. I'm looking forward to the roadmap sessions, of course, but it's the sessions from folks like Thomson Reuters, Yammer, HotelTonight, Eventbrite, Etsy, The New York Times, and Adobe that will probably give me the most bang for my buck. It only takes a few key insights here and there to pay for the entire trip.
Amazingly, this year's conference has not sold out yet. Grab a spot and join us. Today is the last day for the discounted rate.